A Minimal Autobiography
I grew up in New Orleans in the 1950s and 60s. It was a good time there. Crime was rare, at least as far as I knew. I never worried about it. I walked all over the city, or rode the buses. I took ballet at Lelia Haller's studio, went to Fortier High School, met my friends under the clock at D.H. Holmes for an afternoon of window shopping. We'd eat Napoleons at the Four Seasons Patisserie on Royal Street. Later, the shop turned into a bleak health food store—now that was a change for you. A lot of my New Orleans memories went into my novel, Pacific Avenue.
I started college at LSU, then transferred to U.C. Berkeley, eventually receiving a Master's degree in architecture there. For the next several decades, I worked as a historic preservation consultant based in Southern California. Here's my favorite photo from my work—my office was part of a large team that designed earthquake strengthening for the Golden Gate Bridge.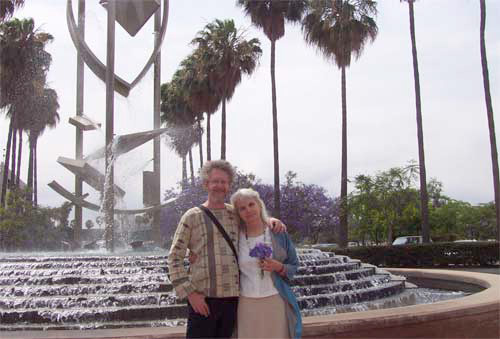 In 2004, I married children's author Aaron Shepard, and we moved from Los Angeles to Olympia, Washington. I didn't continue working in architecture—I wanted to spend some time helping people rather than just working with things. So I volunteered for a while, then accepted a job as a caregiver for seniors. It's a nice change.
In 2009, Aaron and I moved to San Juan Island, off the coast of Washington State. I'm supposedly retired, but have somehow found time to write books on soapmaking, molded cookies, and lotion making, as well as several novels. I also contributed to a book on historic buildings and the building code, but I'm not sure when that's due to be published. I also publish a monthly magazine of molded cookies for every occasion, which you'll find in the "Cookie Molds" section of this web site.